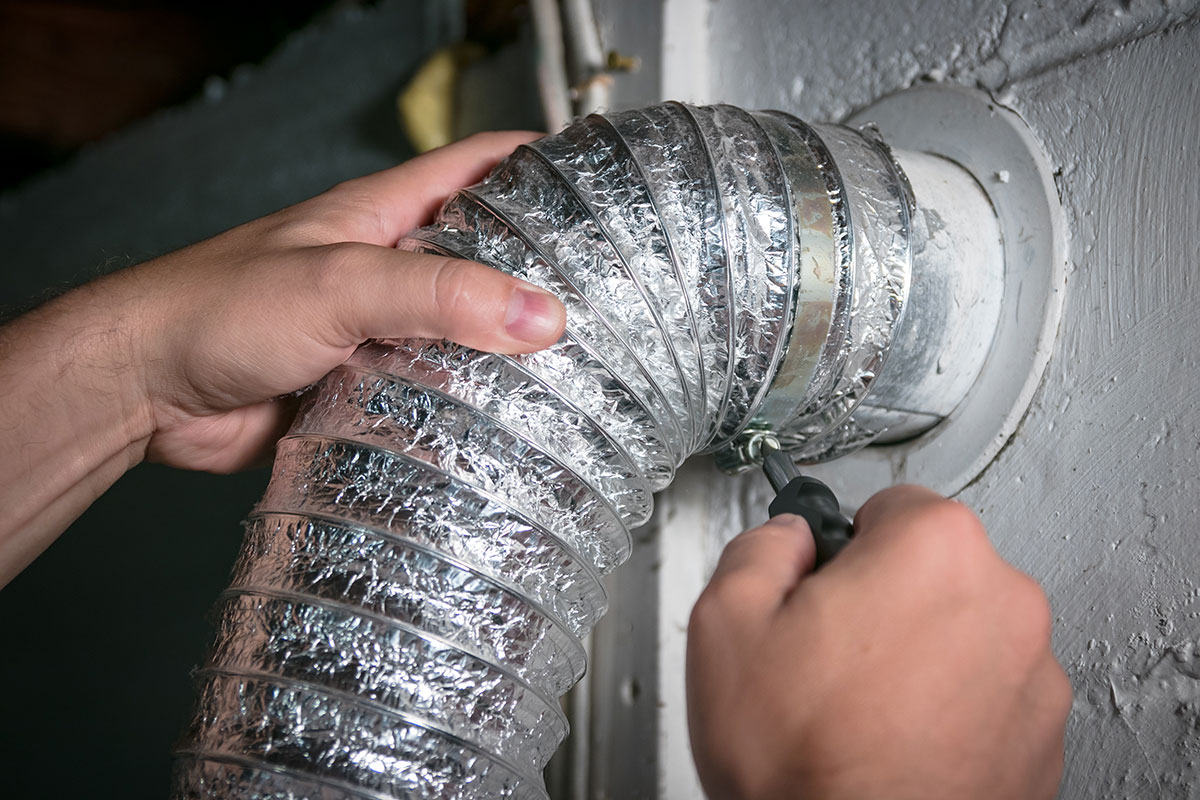 208 Dryer Vent is experienced in all aspects of dryer vent installation. Whether you need a new dryer vent system installation or want to replace an old or hazardous system, we provide the high-quality, professional dryer vent installation services you need.
Don't risk having a faulty installation from the start that can later lead to bigger problems like dryer fire, mold growth, carbon monoxide buildup, or power loss! Call us, we will handle dryer vent installation in any home or business.
To avoid potential hazards, the vents will be routed to the outside of your home. If you are experiencing problems with your current dryer vents, it could mean many things. Sometimes, corners were cut in the previous job and the venting may be improperly terminating within your home's wall cavities, crawl spaces, garages, attic, or other undesirable locations. An improper installation could result in the wrong placement of important vent components and affected areas will quickly become a breeding ground for mold.
The exact price will depend on the exterior material of your home. Wood-framed homes with vinyl or metal siding will cost less to cut into than those with stucco or log exteriors.
Call Now